Tactically turning digital transformation into business value
The digital world has changed how you do business: the processes, the protocols, and the speed. The journey to digital transformation looks different for every organization. And no matter where you are on the journey, we can meet you there. WSM started 15 years ago as a migration company, but we've built a broad services portfolio that helps transform your organization, delivering the solutions you need to harness the power of the right environment for you — public cloud, private cloud, or hybrid cloud. From planning a cloud migration to automating your process with DevOps to securing your data, WSM is there. We see the big picture, tactically turning digital transformation into bottom-line business value.
What are your digital transformation goals?
Know you need to go but don't know how to get there?
You know the benefits of the cloud are significant but building a cloud environment can be tricky. Governance, security, compliance, integration, performance, expenses, it's all on your mind. We'll help you get to where you want to be.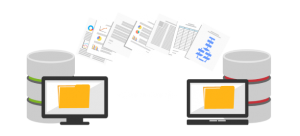 Meet Our Solution Partners
We're agnostic. Because we're not attached to any particular provider or platform, we partner with several and know the ins and outs of them, their differences, their strengths and weaknesses. Together we'll choose the right solution for your goals.
What Our Customers Have to Say
"You performed above and beyond our expectations. We intend to work with WSM now and going forward for a very long time."
"We are good to go on the DCE Heroes site migration project. Our 3rd party security audit firm confirmed all updates have been done. Thanks again for all the help!"
"I want to express my appreciation for all your team has done this year to make us successful. Please know that without your expertise and service orientedness, we simply would not have accomplished what we did this year."

Case Study: Aon Hewitt
Learn more about how WSM helped Aon Hewitt with a migration.
Madalyn Muncy-Piens
A major player in successfully responding to this shift to software within the manufacturing space is DevOps. DevOps in manufacturing drives business agility and continuous delivery to not only satisfy customer needs, but also increases efficiency and business performance. 
Madalyn Muncy-Piens
Security spending is on the rise according to recent 451 Research report, "Cloud is Driving Shift in Security Spending." Their predictions are in line with what we predicted for 2018.
Madalyn Muncy-Piens
A recent CSO magazine article, 8 hot cybersecurity trends (and 4 going cold), includes advice from security pros, including our own CTO, Jeremy Steinert.