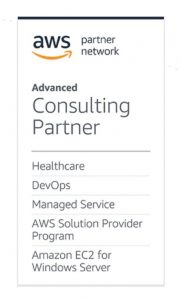 Keeping up with dynamic business markets can be challenging for in-house IT teams. Misconfigurations can easily go unnoticed especially when dealing with multiple AWS workloads.  An AWS Well-Architected Review can help ensure AWS environments are configured to meet the needs of demanding organizations and their users
How does an AWS Well-Architected Review work?
By utilizing the 5 Pillars of the Well-Architected Framework the Well-Architected Review systematically evaluates your AWS environment workloads.  Our trained Well-Architected Reviewers are AWS certified cloud architects who will guide you through the 5 Pillar framework to achieve the best practices for tighten security, optimized performance, enhanced reliability, operation efficiency and cost optimization.
Benefits of an AWS Well-Architected Review
What are the 5 Pillars of a Well-Architected Review?
Designed to help cloud architects, the 5 Pillars provide a consistent approach for evaluating your AWS architecture against the needs of the organization and Proven AWS best practices.
Operational excellence focuses on managing systems to deliver business value and continually improve processes and procedures. Key topics include:
managing and automating changes

defining standards for daily operations
Security focuses on protecting information and systems. Key topics include:
maintaining the confidentiality and integrity of data

detecting security events
Reliability focuses on preventing and quickly recovering from failures to meet business and customer demand. Key topics include:
the fundamentals of setup

cross-project requirements
Cost Optimization focuses on managing and optimizing cloud spend. Key topics include:
understanding and controlling spend

selecting the most appropriate and right number of resource types

analyzing spend over time

cost-effectively scaling to meet business needs
Performance efficiency focuses on managing cloud-based resources to meet the performance needs of the business. Key topics include:
selecting the right resource types and sizes

maintaining efficiency as business needs evolve
Benefits of a WSM-Led Well-Architected Review
Many of the customers that ask us to perform a Well-Architected Review for their AWS workloads are fully qualified to complete the project themselves. They simply prefer to leverage an outside perspective for a variety of reasons, such as:
Earn a $5,000 AWS credit
Complete a Well-Architected Review with WSM
*To qualify for AWS credit, 25% of any high-risk items (HRIs) must be resolved within 30 days of the review.
Choose WSM
Our Cloud architects will perform a systematic evaluation of your AWS workloads and help you adopt the latest best practices that can help you deliver the technical results your business needs – while optimizing cost and identifying security gaps in your current workloads.