As much as an organization might try to control the number of technology vendors they work with, there are almost always several organizations involved – in one form or another – in the cloud migration projects we do. Having orchestrated dozens of these migrations, I can attest to preparation being key to controlling the chaos. Here are a few tips from my own experiences.
1. Identify all parties upfront.
Nothing throws a wrench in your plans like an unknown vendor showing up in the middle of a project. To the best of your ability, you should identify who's involved – ideally by individual name – before the project starts. While you're naming names, make sure you have a list of all the internal stakeholders as well.
2. Identify roles and responsibilities.
With the list of names in front of you, identify their role in the migration and what they will be responsible for delivering. This can help you avoid finger-pointing later if something doesn't get done.
3. Get sign off on the project plan.
All successful projects start with a plan with responsibilities (already covered), timelines, and milestones. If there are multiple vendors involved, it's important to get sign off from key roles, e.g., the team leader in each organization. And, of course, you'll need to get sign off from the client's project owner.
4. Set up a regular cadence for meetings.
We just finished a very large AWS migration in which there were multiple partners involved with a lot of overlapping responsibilities. Our weekly progress meetings saved us from duplicating efforts or letting things slip through the cracks many times. These meetings also helped us get to know each other, including our unique skill sets, our weaknesses, and our work habits.
5. Document everything.
Documentation is key to all cloud migration projects, but even more so when there are multiple vendors involved. Sometimes you can't get in touch with someone else on the team, but if they've documented what they've done, you can keep the project moving forward.  At other times, the client will have questions. They don't want to hear, "You need to talk to Jim about that." If you can refer them to documentation, it may answer their question. If not, they know who to follow up with.
6. Standardize documentation formats as much as possible.
Every organization documents things differently. If you're creating similar documents, try to standardize the format as much as possible. It'll make it easier for the client to digest, and it'll help ensure nothing gets missed.
7. Be open to ideas.
As challenging as multi-vendor projects can be, I enjoy them because it's an opportunity for me to learn from the best practices of others. Over the years, we've adopted a number of approaches we've seen work well and delivered greater value to our clients as a result.
The reality is that you may not always be the organization (or individual) leading the migration project. At WSM, we often take a lead role, but sometimes, we're in more of a contributor role. If the project lead is experienced, they probably have many of the items in our list covered. If not, in all but the rare instance, I've found most project managers to be open to new ideas. You'll simply have to decide, case by case, how to make the suggestion.
Tina Wisbiski is the Project Management Officer at WSM International, a Connectria company. She's been leading migration projects at WSM for more than six years and has achieved her Project Management Professional (PMP) certification by the Project Management Institute.
ST. LOUIS, Nov 12, 2019
Connectria today announced it has acquired WSM International ("WSM"), a pioneer and leader in Amazon Web Services (AWS) Cloud Migrations, Microsoft Azure Cloud Migrations, Cloud & Hybrid Cloud consulting & advisory services, DevOps consulting, and Cloud Center of Excellence (CCOE) services.  With more than 500 customers worldwide, dozens of channel partners, and thousands of successful migrations and professional services engagements, WSM compliments Connectria's extensive cloud managed services and cloud management platform (called TRIA) to enable customers of all sizes to accelerate their cloud initiatives and drive a higher return on investment (ROI) from their efforts.
"Connectria has provided world-class cloud managed services and cloud management tools for many years to clients that were already in the cloud," said Rich Waidmann, CEO of Connectria.  "We built a strong reputation by ensuring that our customers were always secure, reliable, compliant with data protection standards like HIPAA, PCI and GPDR, and optimized to minimize their costs.  What we lacked was a strong professional services team to successfully migrate customers to the cloud and help them throughout their cloud journey, which is where WSM excels," he added.
"We're pleased to be joining the Connectria team" said Ryan Pelerin, CEO of WSM.  "Their leadership in cloud managed services and tools is an excellent complement to WSM's strengths in cloud migrations, DevOps and delivering Cloud Centers of Excellence (CCOE) to our customers.  Their No Jerks Allowed® company philosophy was also a perfect fit for WSM's culture.  By combining WSM and Connectria, we've created an end-to-end cloud service provider that can help customers move to the cloud and operate successfully once there. With nearly 250 employees throughout North America and Europe, $60 million in annual revenues, and more than 1,000 customers worldwide, we have the expertise and scale to help nearly any size organization be successful in the cloud," he added.
About Connectria
Founded in 1996, Connectria provides award-winning cloud hosting, cloud managed services, cloud security, and cloud management software for more than 1,000 customers worldwide.  We were the 1st HIPAA Compliant managed hosting company, the 1st company to deliver HIPAA and PCI Compliance in AWS and Azure, and the largest IBM i (AS/400) cloud provider in the world.
At the core of Connectria is our No Jerks Allowed® company philosophy, where every employee goes "the extra mile" to take care of our customers.  Being The Jerk Free Company® extends beyond our people too. We're easy to do business with through flexible terms, scalable solutions, and straight-forward pricing to meet the technology needs of organizations of all sizes.
About WSM International
WSM International has been providing cloud migration and transformation services for small, mid-market, and enterprise organizations for more than fifteen years. Our goal is to help organizations reach their digital transformation goals by architecting solutions that meet their unique needs at lower costs and in less time, in order to deliver higher ROIs.
Press Contact
Connectria
Farrah Fan
info@connectria.com
314-587-7075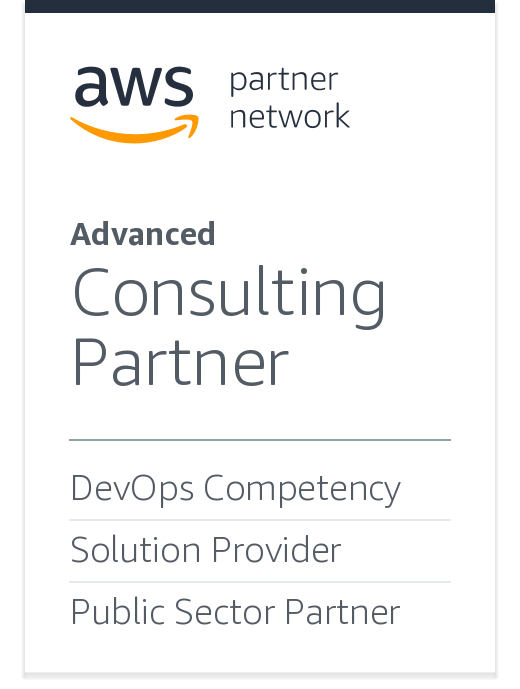 CLAIR SHORES, Mich., April 2, 2019 – WSM International (WSM), a leader in cloud adoption and migration services, is excited to announce that it has achieved Amazon Web Services (AWS) DevOps Competency status. This designation recognizes that WSM provides an end-to-end suite of solutions to help customers develop a DevOps toolchain, implement continuous integration and continuous delivery practices, and automate infrastructure provisioning and management with configuration management tools on AWS.
Achieving the AWS DevOps Competency demonstrates that WSM is an AWS Partner Network (APN) member that provides specialized demonstrated technical proficiency and proven customer success with DevOps services on AWS. These proficiencies include: organizational change management, continuous integration and continuous delivery and toolchain, monitoring, logging, performance, infrastructure as code, and consulting. To receive the designation, APN Partners must possess deep AWS expertise and deliver solutions seamlessly on AWS, as well as provide relevant customer success stories and references.
"We are proud to achieve the AWS DevOps Competency status as this recognition acknowledges the high level of expertise our team brings to customers looking to implement DevOps within their new AWS infrastructure, as well as those seeking to optimize workloads that are already running on AWS," said Ryan Pelerin, CEO of WSM. "We launched our DevOps practice five years ago and each year we continue to see more requests for DevOps transformation earlier in the discovery and planning process, particularly for our AWS customers."
WSM is committed to delivering solutions that enable customers to build cloud environments that integrate automation and security seamlessly. The AWS DevOps competency is the latest designation within the APN that WSM's team has achieved. In 2018, the company earned the APN Advanced Consulting Partner status by meeting or surpassing requirements of more than 40 certifications, significant business related to AWS and customer references demonstrating satisfaction. The company also became an AWS Solution Provider last year to better serve customers with integrated billing support and advisory and migration services, as well as successfully became an AWS Public Sector partner to help public sector businesses meet their AWS goals.
AWS is enabling scalable, flexible, and cost-effective solutions from startups to global enterprises. To support the seamless integration and deployment of these solutions, AWS established the AWS Competency Program to help customers identify Consulting and Technology Partners in the APN with deep industry experience and expertise.
About WSM International
WSM International (wsmintl.com) is a specialized services and solutions integrator that helps businesses of all sizes and industry verticals adopt the cloud through discovery, planning, and migration; transform their business through DevOps; develop or modernize applications within the cloud; and maintain their environments through managed services. Helping customers meet their business goals through a platform and tool agnostic approach, the WSM team holds certifications from the leading cloud and tool providers, including Microsoft and Amazon Web Services.
#  # #