June 23, 2015
Cloud adoption is like a box of chocolates. Unless of course you're a chocolatier…

Love it or hate it, the cloud is here to stay. But that doesn't stop people from questioning whether or not they want to be in the cloud. And that is a healthy dialog to have. It's clearly not for every company, scenario, application and use case. So it's important to "measure twice, cut once" before making the move to the cloud.
A couple of good blog posts recently came across my news feed that are worth sharing:
Over on InformationWeek, there is 8 Reasons IT Pros Hate The Cloud. It provides some of the top complaints against the cloud. Whether or not you agree with them, it is a great list to think about before making any move to the cloud. Of special note to us is #6 – Difficult To Move Out. While we agree that it can be difficult to move both into and out of clouds, it is not a deal breaker. Of course, since migration is what we do better than anyone else, we are a bit biased. If you have moved into the cloud and are feeling trapped, let us know. We can help.
Another piece comes from the CSC blog – 5 mistakes to avoid in moving to the cloud by veteran tech journalist Steven Vaughan-Nichols. This is a straightforward, useful piece with some great, quick tips to get you started on thinking about whether you want to make the switch.
One thing we'll add to all of this: any sort of migration – whether it's between physical assets or into the cloud – is not just a forklift operation. It's a transformation and not one that every organization has the need, desire and/or internal resources to tackle themselves. Find a trusted partner who can guide from "Yes or No" all the way through "Mission Accomplished."
Whether we embrace it or not, it's an increasingly cloudy world. We just have to choose how we live in it.
June 9, 2015
WSM first independent company to offer dedicated DevOps services as extension of its migration services business.
WSM DevOps practice lead Jeremy Steinert to present at Sys-Con DevOps Summit June 9-11.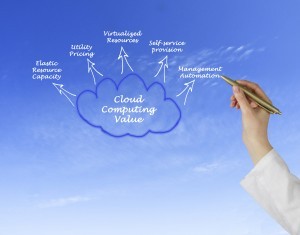 ST. CLAIR SHORES, Mich., March 17, 2015 – WSM International is launching a DevOps services division that offers assessment, consulting and implementation to large enterprises and organizations with complex infrastructures. This is the first independent services company to create a dedicated practice to help organizations looking to transition to the DevOps model.
The concept of DevOps is to blend information technology (IT) software development with operations to optimize the computing infrastructure according to the specific needs of the organization. According to a recent press release (www.gartner.com/newsroom/id/2999017) from Gartner, "By 2016, DevOps will evolve from a niche strategy employed by large cloud providers to a mainstream strategy employed by 25 percent of Global 2000 organizations."
"As we help customers with migration projects, it seems inevitable that leads to discussions and work related to DevOps," said Ryan Pelerin, founding partner and chief operating officer, WSM. "It turns out that migrations are an ideal time to be considering and readying for DevOps since we are already transitioning IT infrastructure and that is the natural next step."
WSM will focus on delivering the main benefit of DevOps, which is cost savings. For example, at a recent customer deployment, the total number of servers was reduced from 200 to 60 by using clustering technology and redesigning the application and data base software structure. Now, with auto scaling based on traffic loads, resources can be allocated specifically for peak load times while conserving resources at other times.
Certified WSM engineers are proficient in a variety of DevOps tools – including Puppet, Chef and SaltStack – that can be applied to the customer's specific needs. Using these tools enables organizations to automate how they build, deploy and manage their infrastructure. The result is a more flexible, agile IT infrastructure that accommodates business needs.
The WSM DevOps practice provides customers with benefits, such as:
– Accountability so that software is fully tested before being put into production;
– Security with full access controls so that only specific individuals can make certain changes;
– Ongoing support and training of customer's staff, as needed.
For more information on WSM's capabilities related to DevOps, visit https://wsmintl.com/solutions/devops
About WSM International
WSM International (formerly Website Movers) invented the web and data migration services business and has completed 100,000 application migrations in the past five years. The industry pioneer and global leader in server migration services, WSM is the only company to guarantee a successful migration between all cloud, virtual and physical hosting environments, on all operating systems and virtually any type of application. WSM has migrated, developed, recovered, enhanced, supported or maintained all constructs of websites, servers, applications and enterprise data platforms for just about every type of customer and industry – from the boutique blogger and small business, to Fortune 100 global enterprises. The company is headquartered in St. Clair Shores, Mich., with regional U.S. and international locations. For more information, visit https://wsmintl.com