Refine your vision for cloud migration
The benefits of cloud migration are significant, but so are the challenges that come with planning, building, and managing a cloud environment. A Cloud Readiness Workshop gives your organization the information you need to build a solid cloud migration and management strategy. During the workshop, our team will guide your key IT stakeholders through a discussion that will ultimately result in recommendations to help you navigate the next steps in your cloud adoption journey.
What's Included in a Cloud Readiness Workshop?
What We'll Discuss During the Workshop
The risks associated with moving to the cloud

What would need to change to support cloud computing

How to properly evaluate cloud options

How to build a solid cloud strategy

How to align existing processes and procedures with the cloud

How to define and prioritize which workloads and applications should move to the cloud

How to build automation into your cloud strategy
What You'll Receive in a Written Report
An overview of the topics discussed during the workshop

Future recommendations for each topic discussed

Best practices for cloud adoption to help guide your next steps

Proposal with estimates for any potential discovery and assessment services

Competitive cost analysis of up to 4 hosting providers

Potential cost savings calculation per month, per year, and projected ROI date

Two hour follow-up conference call to review your report in detail
Why Engage in a Cloud Readiness Workshop?
Many organizations have been slow to adopt the cloud due to perceived risks or concerns surrounding security, compliance, integration, performance, or expenses. A Cloud Readiness Workshop helps organizations get the information they need to build a solid cloud migration strategy. At its core, the Cloud Readiness Workshop is really about understanding your organization's challenges and business requirements in order to make expert recommendations to fuel your cloud adoption journey.
After the Cloud Readiness Workshop: Proof of Concept Migration
Undertaking a cloud migration and transformation project is a big step. A Cloud Readiness Workshop can help the process, but what's next? In many cases, a Proof of Concept migration can further validate the strategy laid out in the workshop and accelerate your cloud adoption while you see the benefits of cloud migration directly. A Proof of Concept also helps to resolve potential issues before a migration project gets underway.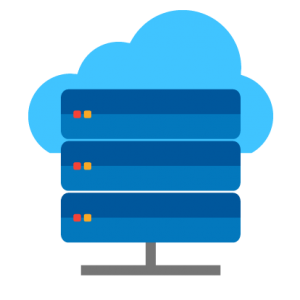 Madalyn Muncy-Piens
While your team is planning a migration, thinking about how you will optimize your new cloud landscape will help you take advantage of the efficiencies that the cloud has to offer, including cloud automation. A great cloud infrastructure makes use of a good cloud platform and a custom-built cloud automation framework that helps your team focus on high-value work, and not day-to-day tedium.
Madalyn Muncy-Piens
Building a comprehensive cloud migration strategy starts with careful planning and consideration. Failing to adequately prepare for a migration can mean serious complications, missed opportunities, and extra expenses. Learn the five considerations you should make before building your migration strategy.
Madalyn Muncy-Piens
Because every organization has different goals and needs, no single migration plan is going to work for everyone. Regardless, there are certain key best practices that can make a migration smoother and more efficient. Below is a set of universal AWS migration best practices that can help your organization prepare for the journey, whatever it may look like for you!