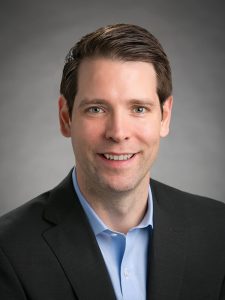 Ryan Pelerin, Founder & CEO
Ryan has more than two decades of entrepreneurial experience in the hosting and technical professional services industry. After undertaking a data center migration while CEO of his first web hosting firm, Ryan founded WSM in 2003. Ryan oversees WSM's global operations on a daily basis. He remains accessible to each and every employee, partner, and customer while planning and guiding corporate strategic initiatives and leading WSM's growth.
Jeremy Steinert, Chief Technology Officer
Jeremy has over 15 years of IT experience and holds many technical certifications. As CTO, Jeremy leads the technical engineering and development teams. He is responsible for the overall development, direction, and execution of WSM's key solutions and he works alongside our channel sales team providing technical support and delivering excellent solutions to partners and customers.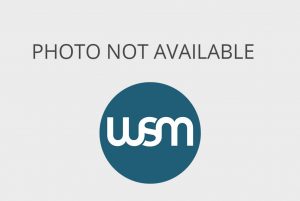 Corinne George, Chief Operating Officer
Corinne joined WSM in 2011, bringing more than 20 years of experience in management and business consulting. Her breadth and depth of technical knowledge in digital publishing/media, as well as consumer and business products/services, translates perfectly to her role directing all enterprise and small business segment project management and service delivery for WSM.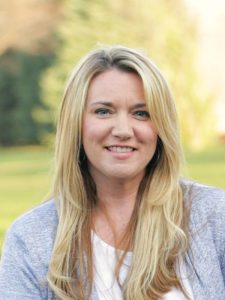 Tina Wisbiski, PMO Manager
Tina has been with WSM for nearly five years and has over a decade of project management experience. Currently, Tina serves as PMO Manager. Her role includes defining and maintaining standards for project management within WSM, as well as overseeing the technical execution of projects by providing superior coordination between our clients and technical team.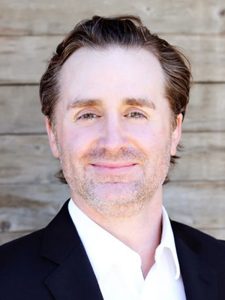 Todd Perrine, Vice President of Sales
Todd has nearly 20 years of experience in enterprise technology sales, sales leadership and strategy, and channel partnerships. A business leader skilled in building and nurturing relationships, Todd has been focused on hyper-scale and hybrid cloud technologies since 2013. At WSM, Todd is responsible for developing channel sales partnerships and bringing the value of WSM's services to more organizations.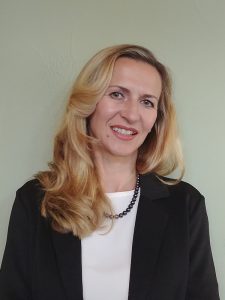 Violeta Albrecht, Engagement Manager – Client & Partner Services
A USF Graduate in Business Management with well over a decade of sales experience, both domestic and international, Violeta has been with WSM for over six years. At WSM, Violeta works to engage both our clients and partners, providing impeccable solution-driven services during the contract and project launch process to ensure a seamless transition from sales to technical support.  She works closely with our management team to perfect our sales process and identify opportunities for improvement.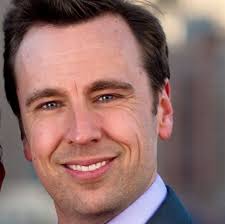 Andrew Vierling, Director – Strategy and Solutions, Cloud Consulting and Pre-Sales
Currently serving as WSM's Senior Solutions Architect, Andrew Vierling works closely with our sales and technical teams to develop, scope, and architect solutions that exceed customer expectations. Andrew has worked in IT for over 20 years in a variety of infrastructure and application support and management roles, and holds multiple certifications in DevOps, AWS, Azure, Agile, and various other technologies. He holds an MBA from the Kellogg School of Management and additionally has over 10 years of experience providing IT consulting services.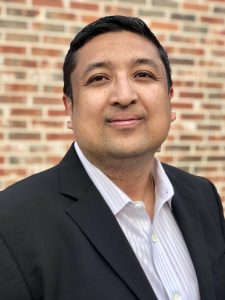 Monty Mohanty, Director – Consulting Practice, Multi-Cloud & Hybrid IT Strategy
As WSM's Director of Consulting Services, Monty Mohanty collaborates with our sales and delivery teams to provide unparalleled excellence in delivery and quality for customers globally.  Monty has successfully led large scale IT Transformations and provided Digital Advisory consulting for over 20+ years.  He has award winning delivery expertise in delivering Multi-cloud (AWS, Azure, Oracle and Google), Hybrid IT and DevOps solutions for clients in various industry verticals.   Monty holds key certifications such as PMP, CSM, ITIL Intermediate as well as key cloud certifications.  He graduated with an MBA in Finance and International Business Management.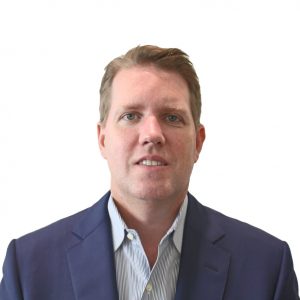 Donnie Shaffer, Director of Service Delivery
As Director of Service Delivery, Donnie Shaffer is responsible for overseeing WSM's Service Delivery Operations.  This includes evolving our Service Delivery processes, collaborating with Sales and PMO organizations, overseeing resources involved in the delivery process, and ensuring clients receive an exceptional experience working with WSM.   His team delivers advisory and professional services on the design, build and operational components of engagements to help accelerate a client's journey to the cloud.
Prior to joining WSM, Donnie has spent the past 20+ years serving Fortune 500 customer leading Professional Service Practices for KPMG Consulting, PwC Consulting, Rackspace, and RiverMeadow in a variety of different leadership roles.  Donnie has a passion for building and managing teams that deliver exceptional customer service.