Fill in the gaps of your team with on-demand managed services
Free your team from necessary, time-consuming tasks with On-Demand Managed Services from WSM, a plan that provides cost-effective, plug and play technical expertise at your fingertips. Let your team handle your strategic business initiatives and we'll take care of the rest. We've been a managed services provider for over a decade, providing the support businesses like yours need, when you need it. You'll have access to our entire team of certified engineers so you can get help with everything from migration services to DevOps to disaster recovery and more. The best part? You only pay for the services you use, when you use them.
On-Demand Managed Services: Technical Support that Fits Your Business
**During normal business hours, 8 AM to 5 PM EST, Monday-Friday, excluding major US holidays.
WSM provides you with estimates for your service requests billable in 15-minute increments.
Why On-Demand Managed Services?
One of the main reasons customers retain our on-demand managed IT services is to fill a gap in their existing managed services SLA, and/or to round out their bench of expertise. With on-demand managed IT services, your organization is able to get the expert, high-quality service you need, as you need it, without hiring a full-time, dedicated resource.
Gain access to a team of certified, experienced engineers that are there when you need them

Predictable pricing and manageable costs make on-demand managed IT services cost-effective and good ROI

Proactive approach to maintenance — we'll take care of support, bugs, issues, and remediations
Free up your internal staff so they can devote more time to higher-value projects

Enhance security and meet compliance regulations without issue
Access to the Entire WSM Suite of Services and Solutions
Our On-Demand Managed IT Services plan can be layered on top of your existing managed or unmanaged hosted infrastructure and applications.  You'll have access to our entire suite of services and solutions, including, but not limited to:
Looking for Managed Cloud Services?
WSM also offers fully-managed cloud services, including 24/7/365 monitoring, and patching.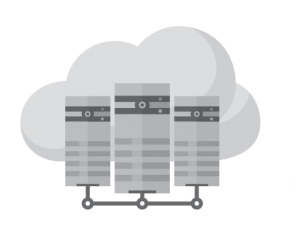 What On-Demand Managed Services Clients Say
"Now, that is what I call awesome service from a superb technical partner. Thank you so much!"
"Your help has enabled us to see good sales and ROI using Adwords on this new store, mostly due to the page load time improvements via CDN and one-page checkout configuration. We're just a small family business so I just wanted to thank you for helping me take care of my family.
"I think that you guys are doing an amazing job. It's so great to be able to have you guys as an extension of our team."
Get Started with On-Demand Managed Services