CMS or e-commerce website replatforming, or sometimes called migration, is often more difficult than meets the eye. Both development and migration-related expertise are required in replatforming projects to ensure that no data is lost during the switch and that your website has all the features and functionality you're looking for. Our team is familiar with all major CMS or e-commerce platforms and we'll help you choose a solution that empowers your business to give the best impression online.
Why Website Replatforming
E-commerce Website Replatforming
Building and customizing a new e-commerce platform to suit your unique business needs often requires the same amount of effort and follows the same process as building a brand new e-commerce website. Migrating all of your products, product attributes, images, customer account information, orders, etc. and ensuring that you don't lose any data during this process is paramount to the effort. You're in good hands, as WSM has both development AND migration expertise.
CMS Website Replatforming
Whether you're moving from a legacy CMS platform, or from a static website to a new CMS platform, WSM's expert team of developers and project managers can simplify and streamline the process. First, we import your existing website content to the target new CMS, and then move on to re-skinning efforts to apply your custom theme, corporate logos, and build out any pre-existing or net new requested functionality you may require.  WSM will leverage pre-existing plug-ins where possible to reduce the overall effort required; however, we have significant experience building custom plugins where generic plug-ins don't fit the bill.
Website platform agnostic
Not sure what platform you want to use but know the functionality you need? We can help you decide. We'll assess your current platform, listen to your needs and goals, and suggest the platform that best meets your needs.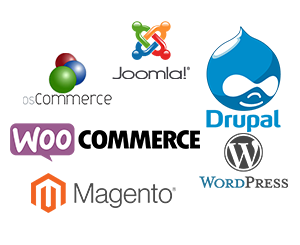 corinne
As 2018 expires, so will support for PHP 5. PHP 5, a popular programming language for CMS websites like WordPress, Joomla, Drupal, and others, reaches end-of-life at the end of 2018 and will no longer receive security support. If your website is running PHP 5, consider upgrading before the end of the year so as not to put your website at risk.
corinne
With the last quarter of the year upon us and the holidays quickly approaching, ensuring that your website is up-to-date and has the latest security fixes is imperative to a successful end of the year.
corinne
We've been asked how you can "update to Magento 2." Unfortunately, the "update" or "upgrade" is really more of a replatforming project. There's no way to click a button and voila, your site is now upgraded to Magento 2! It's not a simple task.