Transform your online presence with website replatforming
CMS or e-commerce website replatforming, or sometimes called migration, is often more difficult than meets the eye. Both development and migration-related expertise are required in replatforming projects to ensure that no data is lost during the switch and that your website has all the features and functionality you're looking for. Our team is familiar with all major CMS or e-commerce platforms and we'll help you choose a solution that empowers your business to give the best impression online.
Why Website Replatforming
E-commerce Website Replatforming
Building and customizing a new e-commerce platform to suit your unique business needs often requires the same amount of effort and follows the same process as building a brand new e-commerce website. Migrating all of your products, product attributes, images, customer account information, orders, etc. and ensuring that you don't lose any data during this process is paramount to the effort. You're in good hands, as WSM has both development AND migration expertise.
CMS Website Replatforming
Whether you're moving from a legacy CMS platform, or from a static website to a new CMS platform, WSM's expert team of developers and project managers can simplify and streamline the process. First, we import your existing website content to the target new CMS, and then move on to re-skinning efforts to apply your custom theme, corporate logos, and build out any pre-existing or net new requested functionality you may require.  WSM will leverage pre-existing plug-ins where possible to reduce the overall effort required; however, we have significant experience building custom plugins where generic plug-ins don't fit the bill.
Website platform agnostic
Not sure what platform you want to use but know the functionality you need? We can help you decide. We'll assess your current platform, listen to your needs and goals, and suggest the platform that best meets your needs.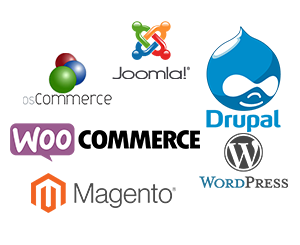 Madalyn Muncy-Piens
We've been asked how you can "update to Magento 2." Unfortunately, the "update" or "upgrade" is really more of a replatforming project. There's no way to click a button and voila, your site is now upgraded to Magento 2! It's not a simple task.
Madalyn Muncy-Piens
Magento 2 delivers and optimized an improved experience over Magento 1. If you're thinking of making improvements to your Magento 1 site, maybe it's worth considering an upgrade to Magento 2 instead.
Madalyn Muncy-Piens
Sites with outdated SSL certificates to be marked as "Not secure" by Google Chrome moving forward.