Pay-as-you-go AWS managed services – an industry first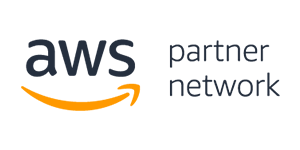 Why not pay for AWS Managed Services the same way you pay for cloud services, pay-as-you-go, not just in case you need them? Investing in the cloud can come with many business benefits. To reap those benefits, you need to properly manage your cloud environment.  AWS Managed Services from WSM will fully manage your AWS environment so you get the most out of your investment. In addition to cloud management, as part of our AWS Managed Services plans, we provide access to our entire WSM suite of professional services on-demand. Best of all, compared to other managed service providers, our monthly management fee is much more cost-effective, our upon consumption billing ensures that you only pay for the services you use, and we support past the operating system and through each application on-demand.
AWS Managed Services Plans Include:
Access to the Entire WSM Suite of Services and Solutions
Our Fully Managed Cloud Services plans can be layered on top of your existing managed or unmanaged hosted infrastructure and applications.  You'll have access to our entire suite of services and solutions, including, but not limited to:
Why AWS Managed Services?
For most small and mid-sized businesses with an AWS cloud environment, engaging an AWS Managed Services provider like WSM just makes good business sense. Get everything your business needs to flourish in the cloud without the hefty price tag of other providers or adding more members to your team.
Reduce network maintenance costs and the expense of having full-time resources

Predictable recurring monthly costs and an upon consumption payment model saves your business money
Access to the latest and greatest technology with certified, experienced engineers at your disposal

24/7/365 monitoring, alerts and incident management help you rest assured that your infrastructure (and business) are safe and sound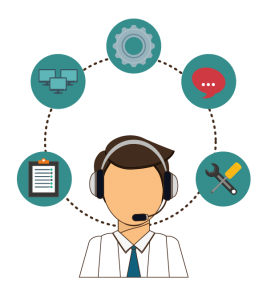 Case Study:
AWS Managed Services
Learn more about how WSM provides AWS managed services for a client with 2.4 billion in revenue.
Madalyn Muncy-Piens
It's hard to find an organization at the enterprise level that has not yet breached the cloud; however, many small and mid-sized businesses have yet to adopt. For those that haven't made the leap, getting their cloud migration strategy right the first time is the key to satisfaction. No one wants to be a part of the other 73% of people who were frustrated with the results of their cloud migration strategy.
Madalyn Muncy-Piens
Though it may seem the cloud computing may be only for the "big guys" due to enterprises adopting the cloud at a rapid pace, ignoring the many benefits of the cloud for small and mid-sized businesses severely discounts the game-changing advantages that level the playing field for SMBs.
Madalyn Muncy-Piens
If your business's IT department is struggling to keep up with business requests while also maintaining infrastructure needs like security, compliance, or other needs to keep your business humming, then maybe it's time to use a managed services provider to help you round out your bench of expertise.
Get Started with AWS Managed Cloud Services
Plans start at $250 per month. Contact us today to learn more about what plan would fit your needs.