Why not pay for AWS Managed Services the same way you pay for cloud services, pay-as-you-go, not just in case you need them? Investing in the cloud can come with many business benefits. To reap those benefits, you need to properly manage your cloud environment.  AWS Managed Services from WSM will fully manage your AWS environment so you get the most out of your investment. In addition to cloud management, as part of our AWS Managed Services plans, we provide access to our entire WSM suite of professional services on-demand. Best of all, compared to other managed service providers, our monthly management fee is much more cost-effective, our upon consumption billing ensures that you only pay for the services you use, and we support past the operating system and through each application on-demand.
AWS Managed Services Plans Include:
Access to the Entire WSM Suite of Services and Solutions
Our Fully Managed Cloud Services plans can be layered on top of your existing managed or unmanaged hosted infrastructure and applications.  You'll have access to our entire suite of services and solutions, including, but not limited to:
Why AWS Managed Services?
For most small and mid-sized businesses with an AWS cloud environment, engaging an AWS Managed Services provider like WSM just makes good business sense. Get everything your business needs to flourish in the cloud without the hefty price tag of other providers or adding more members to your team.
Reduce network maintenance costs and the expense of having full-time resources

Predictable recurring monthly costs and an upon consumption payment model saves your business money
Access to the latest and greatest technology with certified, experienced engineers at your disposal

24/7/365 monitoring, alerts and incident management help you rest assured that your infrastructure (and business) are safe and sound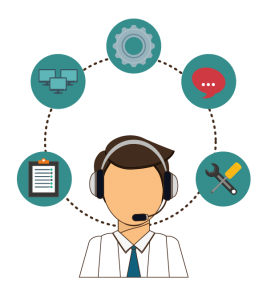 corinne
Many SMBs don't have a robust or experienced IT department that can manage a cloud environment properly. Cloud managed services can help your business stay secure, remain without downtime, and optimize your environment without having to make that investment. When you engage a cloud managed services provider, you're getting a true expert in the cloud and other related IT services.
corinne
As 2018 expires, so will support for PHP 5. PHP 5, a popular programming language for CMS websites like WordPress, Joomla, Drupal, and others, reaches end-of-life at the end of 2018 and will no longer receive security support. If your website is running PHP 5, consider upgrading before the end of the year so as not to put your website at risk.
corinne
Most of our clients are aware of the benefits of adopting the cloud, but many still have some reluctance to take advantage of the many benefits.  After many years of guiding companies of all sizes to the cloud, we know the fears you have and want you to know that moving to the cloud isn't scary. Let's talk about the tricks to moving to the cloud so you can focus on the treats of cloud migration.