Rapid, tactical migration, every time
Some migration providers use a simple "lift and shift" migration approach, which doesn't take into consideration configuration, testing, cutovers, or performance optimization. Do you know what to expect during a migration project? Regardless of where you're moving or what you're moving, WSM employs a proven methodology that minimizes potential issues before, during, and after a migration. Our certified and knowledgeable team is ready to remove any roadblocks that may come up during your migration or to address other needs you might have.
What to expect during a migration project
Migrations don't happen often and no two projects are alike. If this is your first time moving your data, no worries, this is our core business. After completing thousands of migrations, we have a process that ensures everything goes smoothly and you're reaping the benefits of your new environment as soon as possible.
Want to know what you can expect from your migration? Here's a summary.
What Our Clients Have to Say
"Things are great! We switched the DNS last night, and the site is live and working! I'll refer to your message above for next steps in terms of the old environment and backups, but is there anything else we need to do? Thanks again for all of the work and support throughout this project. I know we're all really excited to have our site on our servers with a functioning backup!"
"You performed above and beyond our expectations. We intend to work with WSM now and going forward for a very long time."
"Everything looks great. Your team did an excellent job. I may have more questions, but I am very pleased with your expertise, your speed, and your responsiveness."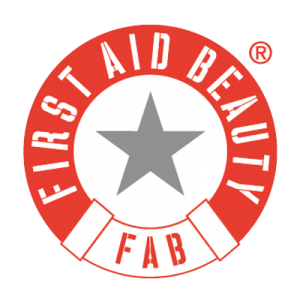 Case Study: First Aid Beauty
Learn more about how WSM helped First Aid Beauty migrate their Magento website.
Madalyn Muncy-Piens
Most of our clients are aware of the benefits of adopting the cloud, but many still have some reluctance to take advantage of the many benefits.  After many years of guiding companies of all sizes to the cloud, we know the fears you have and want you to know that moving to the cloud isn't scary. Let's talk about the tricks to moving to the cloud so you can focus on the treats of cloud migration. 
Madalyn Muncy-Piens
It's hard to find an organization at the enterprise level that has not yet breached the cloud; however, many small and mid-sized businesses have yet to adopt. For those that haven't made the leap, getting their cloud migration strategy right the first time is the key to satisfaction. No one wants to be a part of the other 73% of people who were frustrated with the results of their cloud migration strategy.
Madalyn Muncy-Piens
Though it may seem the cloud computing may be only for the "big guys" due to enterprises adopting the cloud at a rapid pace, ignoring the many benefits of the cloud for small and mid-sized businesses severely discounts the game-changing advantages that level the playing field for SMBs.