How long does a migration take?
It depends on how many servers we are migrating and any re-platforming or refactoring that may be required. WSM guarantees engagement on small and mid-sized business migrations within three business days. Optional, same-day expedited engagement is optionally available. General average timelines are below.
| Number of Servers | Time to Completion |
| --- | --- |
| Up to 25 Servers | 3 business days plus 0.5 business days per server |
| 26-100 source servers | 7 business days plus 0.5 business days per server |
| 101-500+ source servers | 15 business days plus 25-50 servers per week |
To give you an idea of how we break down the migration project timeline, average percentages of project time by phase is below.
| Phase | Percentage of Time |
| --- | --- |
| Project staging, access validation, target environment configuration | 15% |
| Initial data migration and services configuration | 40% |
| Functional testing, tuning and validation | 35% |
| Plan, prepare and execute data sync and "Go Live" | 2% |
| Project management | 8% |
Can you migrate everything without any downtime?
Yes. Our only involvement with your live source server will be the initial data copy/pack and database backups (as applicable) of your applications, site(s), database(s), or other hosted assets. As long as all your data/web services and applications, as well as your current hosting server (and provider), remain stable and unchanged during this process, we can assure you that there will be no downtime from migration-related activity. After the initial migration, we will restore/reconfigure and begin the testing process at the target environment, while your current servers continue to operate independently from the migrated servers. When all testing and functional validation is complete at the target environment, we'll sync your file and database(s) to prevent any data loss and update DNS entries to make your services 'live' at the target environment. In the extremely rare instance where even the slightest possibility of downtime during a migration is unavoidable, we will work with you beforehand to pre-plan maintenance windows, which can be optionally scheduled during off-hours.
Will everything work exactly as it did before the migration?
Yes. The testing phase of the migration will allow you to thoroughly review each and every operation of your migrated websites and services, and we will only make the applications 'live' at the new server when you tell us they all work as expected.
Will my current host know I'm migrating?
In most cases, we can seamlessly migrate your website and related services without ever alerting your current web host. Your host won't know you've migrated until after the move is complete, your services are live at the new host, and you decommission your former hosting account or infrastructure.
Can WSM help us achieve PCI or HIPAA compliance, or address other security issues?
Yes. WSM can work directly with you and/or any third party auditors to help you achieve PCI or HIPPA compliance.  WSM offers a whole suite of security and compliance services that can be leveraged during or after a migration engagement.  Proactive vulnerability scanning, server hardening, penetration testing, and compromised server remediation services are all optionally available to our clients.
Can WSM provide development-related support for legacy applications?
This is a scenario that we have seen often, and in response, 10 years ago WSM built a dedicated development team to address programmatic compatibilities and application reconfiguration, if and as these types of issues present themselves.  Unlike lift-and-shift migration providers, WSM brings a team of experts to address roadblocks can prevent successful completion of legacy application migrations.  WSM can optionally provide on-demand managed services to upgrade, update, and/or rebuild legacy applications.
Can WSM help me right-size my environment or reduce my ongoing annual hosting fees?
We're not a hosting provider or reseller, so our motivation is to always propose the best solution, provider, and environment for your business. We partner with dozens of leading hosting companies and cloud providers that provide excellent service and competitive pricing. Though we can't make the decision for you, we can make recommendations based on your needs. In most cases, WSM can recommend and architect target environments that will significantly reduce your ongoing annual hosting costs.
How do I test my site during the migration project?
For web-facing applications/websites, once WSM has completed your initial migration and performed a high-level testing, WSM will provide you with a simple one-click script to execute which will simulate a DNS update for your local laptop/desktop.  You will be able to then open your browser and navigate to your websites/applications at the target environment, prior to the real go-live event.
If you identify any issues during the testing process, you can create a list and post them to our project management portal.  Our project managers and engineers will engage to review and resolve the issues prior to scheduling the actual go-live event.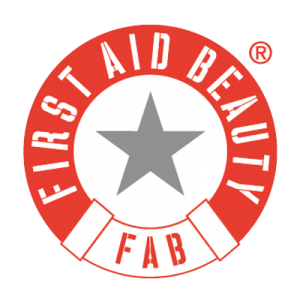 corinne
Most of our clients are aware of the benefits of adopting the cloud, but many still have some reluctance to take advantage of the many benefits.  After many years of guiding companies of all sizes to the cloud, we know the fears you have and want you to know that moving to the cloud isn't scary. Let's talk about the tricks to moving to the cloud so you can focus on the treats of cloud migration. 
corinne
It's hard to find an organization at the enterprise level that has not yet breached the cloud; however, many small and mid-sized businesses have yet to adopt. For those that haven't made the leap, getting their cloud migration strategy right the first time is the key to satisfaction. No one wants to be a part of the other 73% of people who were frustrated with the results of their cloud migration strategy.
corinne
Though it may seem the cloud computing may be only for the "big guys" due to enterprises adopting the cloud at a rapid pace, ignoring the many benefits of the cloud for small and mid-sized businesses severely discounts the game-changing advantages that level the playing field for SMBs.