Achieve your vision with custom application development
With over ten years of development experience, our team has the know-how to make your vision come to life in a custom application development project that meets your business goals. Our team is able to provide recommendations for approaches to achieve your end-goal, including custom development or even leveraging an open-source option to reduce development time and provide cost savings. Have a custom application development project that is stalled due to ineffective execution? Let WSM step in and take the reins. We have extensive experience replacing development teams who are not effectively meeting client needs.
Why Custom Application Development with WSM?
Beyond custom development: maintaining your custom application
Applications require active maintenance to keep them running smoothly. Whether your business needs ongoing maintenance support on-demand, or wants to engage on an as-needed basis, WSM offers both on-demand managed development services and per-incident support to help businesses like yours maintain their applications.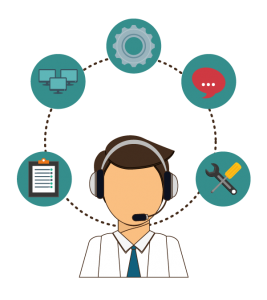 Keep your application secure
When you work with a company like WSM on your custom application development project, you have access to security services like penetration testing and vulnerability assessments. Our services extend beyond development so you can work with a team who already knows your application and your needs.
Madalyn Muncy-Piens
We've been asked how you can "update to Magento 2." Unfortunately, the "update" or "upgrade" is really more of a replatforming project. There's no way to click a button and voila, your site is now upgraded to Magento 2! It's not a simple task.
Madalyn Muncy-Piens
Magento 2 delivers and optimized an improved experience over Magento 1. If you're thinking of making improvements to your Magento 1 site, maybe it's worth considering an upgrade to Magento 2 instead.
Madalyn Muncy-Piens
Sites with outdated SSL certificates to be marked as "Not secure" by Google Chrome moving forward.