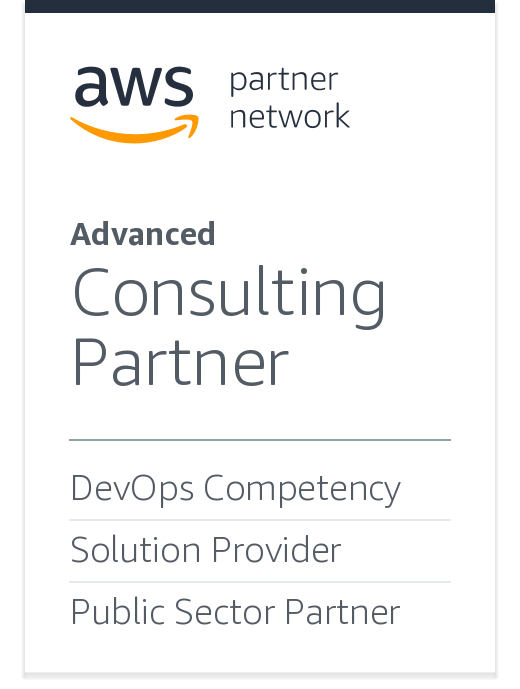 CLAIR SHORES, Mich., April 2, 2019 – WSM International (WSM), a leader in cloud adoption and migration services, is excited to announce that it has achieved Amazon Web Services (AWS) DevOps Competency status. This designation recognizes that WSM provides an end-to-end suite of solutions to help customers develop a DevOps toolchain, implement continuous integration and continuous delivery practices, and automate infrastructure provisioning and management with configuration management tools on AWS.
Achieving the AWS DevOps Competency demonstrates that WSM is an AWS Partner Network (APN) member that provides specialized demonstrated technical proficiency and proven customer success with DevOps services on AWS. These proficiencies include: organizational change management, continuous integration and continuous delivery and toolchain, monitoring, logging, performance, infrastructure as code, and consulting. To receive the designation, APN Partners must possess deep AWS expertise and deliver solutions seamlessly on AWS, as well as provide relevant customer success stories and references.
"We are proud to achieve the AWS DevOps Competency status as this recognition acknowledges the high level of expertise our team brings to customers looking to implement DevOps within their new AWS infrastructure, as well as those seeking to optimize workloads that are already running on AWS," said Ryan Pelerin, CEO of WSM. "We launched our DevOps practice five years ago and each year we continue to see more requests for DevOps transformation earlier in the discovery and planning process, particularly for our AWS customers."
WSM is committed to delivering solutions that enable customers to build cloud environments that integrate automation and security seamlessly. The AWS DevOps competency is the latest designation within the APN that WSM's team has achieved. In 2018, the company earned the APN Advanced Consulting Partner status by meeting or surpassing requirements of more than 40 certifications, significant business related to AWS and customer references demonstrating satisfaction. The company also became an AWS Solution Provider last year to better serve customers with integrated billing support and advisory and migration services, as well as successfully became an AWS Public Sector partner to help public sector businesses meet their AWS goals.
AWS is enabling scalable, flexible, and cost-effective solutions from startups to global enterprises. To support the seamless integration and deployment of these solutions, AWS established the AWS Competency Program to help customers identify Consulting and Technology Partners in the APN with deep industry experience and expertise.
About WSM International
WSM International (wsmintl.com) is a specialized services and solutions integrator that helps businesses of all sizes and industry verticals adopt the cloud through discovery, planning, and migration; transform their business through DevOps; develop or modernize applications within the cloud; and maintain their environments through managed services. Helping customers meet their business goals through a platform and tool agnostic approach, the WSM team holds certifications from the leading cloud and tool providers, including Microsoft and Amazon Web Services.
#  # #